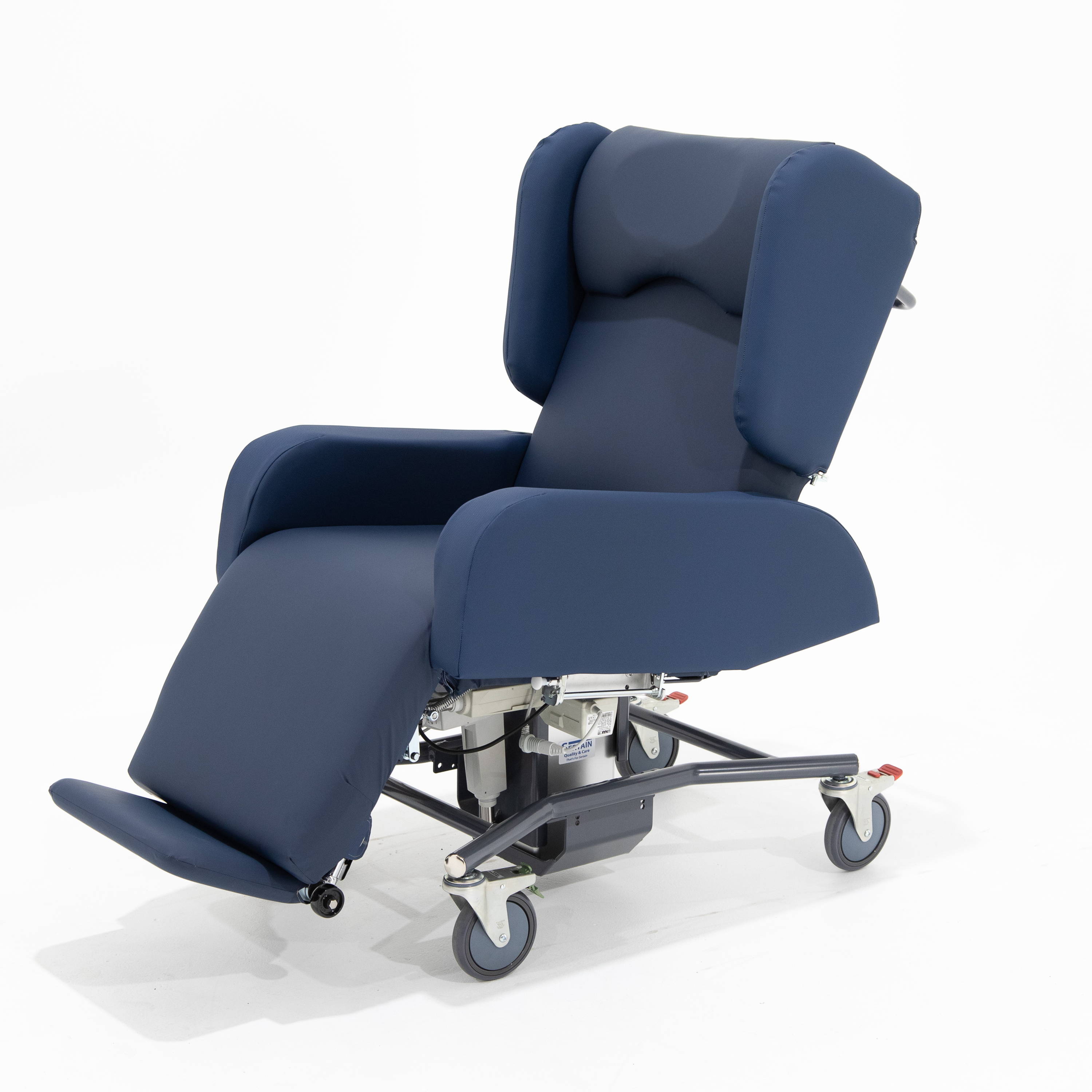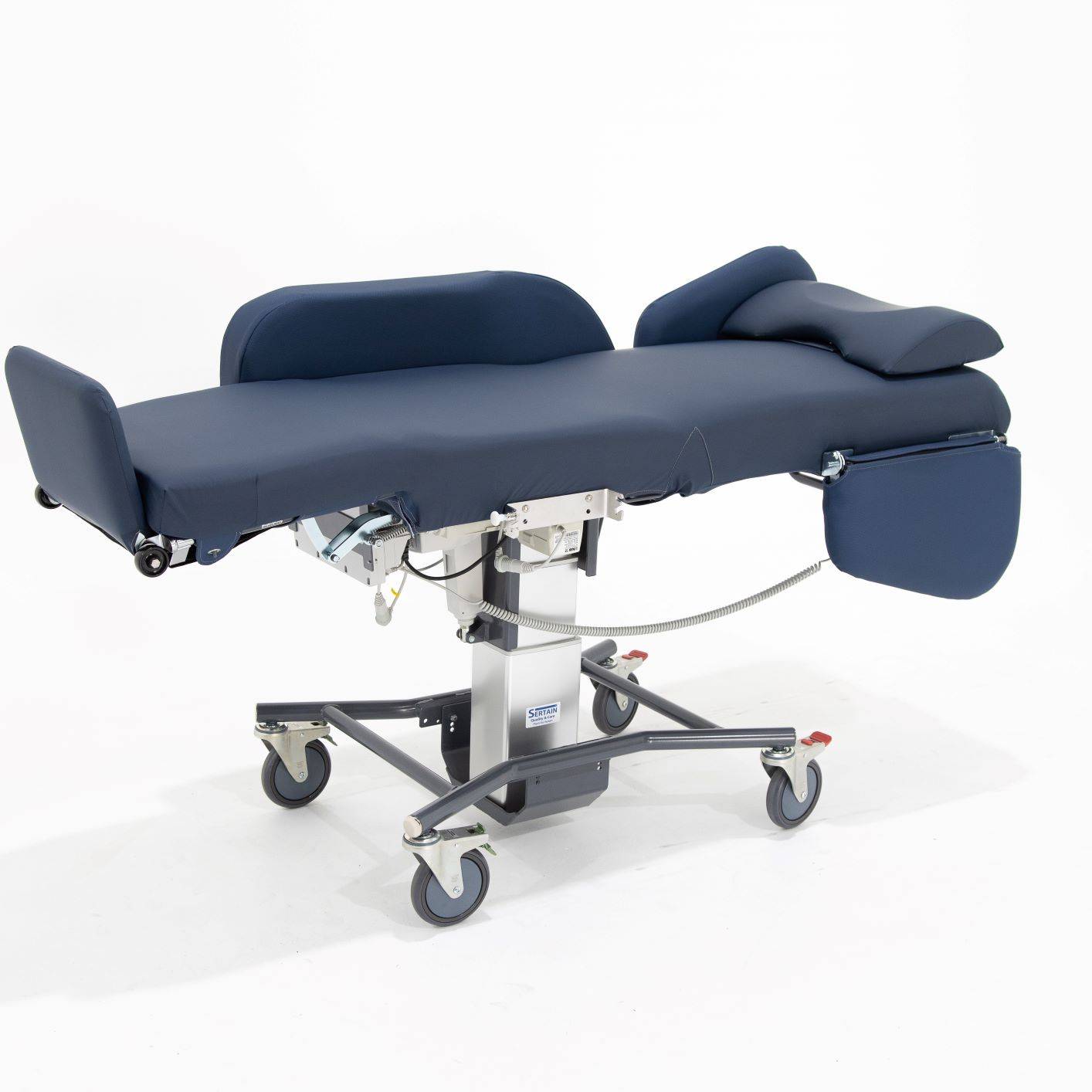 SEATING FOR DAY SURGERY, PROCEDURES AND EMERGENCY DEPARTMENTS
Saving space, time, multiple transfers and unnecessary equipment is what our fast-track acute seating is all about.

How is this possible?
By using a multi-functional chair that can convert instantly and easily between seating, layflat trolley and transfer positions, hospitals can:
Save space: one chair can replace a trolley + chair + bed and increase available space and capacity in a busy day surgery unit or emergency department
Save time and transfers: no need to move patients between trolley, chair and bed – they can stay on one surface throughout their journey through the department.
SERTAIN™ PROCEDURE CHAIRS
Trauma / Acquired Brain Injury | Purchase or Hire | Neuro Intensive / Critical Care | Stroke and Neuro
The S4000 series of fast track seating is highly configurable and can be easily adapted to the varying needs of Emergency Medicine, Day Case, Endoscopy, Frailty Units and many more applications. What is common throughout the series is the robust and adjustable chassis, which is sized from 160KG SWL to 300KG SWL and from 52cm to 72cm in surface width.
All chairs have 100% layflat positioning
All chairs are electrically height adjustable (300mm or 400mm columns)
All chairs configure from seated position to trolley / stretcher position
Wide range of options including IV and Oxygen support as well as armrests for procedures, phlebotomy / infusions and side transfers
Contact Care-Med today to book your free demo and trial